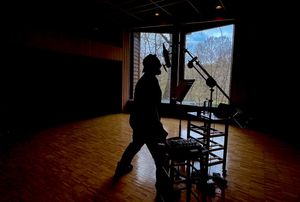 During the pandemic year of 2020, I had an idea, and the time to give it a shot. I'd been flirting with the thought of writing and recording a very hard rock record for a long time. The time had come. I met with Matt Kirkwold and Ian Combs and asked them if they'd be my guides and gurus on this journey. To my surprise and delight, they accepted. 
For more than a year, the three of us have been writing and recording. The challenges for me were quite numerous, as I had never written or recorded modern heavy music. But Ian and Matt allowed me to bask in the light of their collective genius while guiding me through the process of creating my first hard rock collection. I think it's a great record and I'm very excited for you to hear it.
The first song we are releasing from the record is a cover of one of the greatest songs of all time, "Immigrant Song" by Led Zeppelin. Our hope was that we could update and modernize the song while staying true to the original composition.  I believe we have accomplished that, with the help of Cold Kingdom's Chris Morley on drums.
So, here is song #1 from the album Equal in Ashes by the band Chris Hawkey and The Dark Aurora. Song #2 "Fight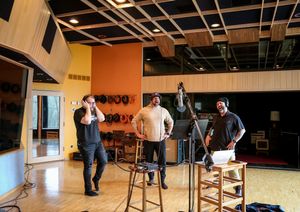 the Fire" will be released on October 8th, which is the day before our first live show as we open for Cold Kingdom at Route 47 on October 9th. Please make plans to join us as we storm the stage as a band for the first time.    
I hope you enjoy this song and decide to take the rest of the journey into this uncharted territory with me as well. 
Thank you! 
Chris Hawkey
Immigrant Song
Produced By: Matthew Kirkwold and Ian Combs
Engineered By: Eric Warner, Jeremy Tappero, August Ogren
Mixed By: Ian Combs
Mastered By: Greg Reierson at Rare Form Mastering
Recorded At: RiverRock Studios, Minneapolis, MN 
Cover Art & Photography by: Kelly Kamish, Kix Creative 
 
Chris Hawkey: Vocals
Chris Morley: Drums
Ian Combs: Bass, Guitars
Matthew Kirkwood: Guitars
Thank you to the guys at Blaze Air MN, LLC and AJ Mansour for the AWESOME Purple Nation Hype Video!